RECOMMENDED BY PROFESSIONAL ATHLETES
Also Recommended for Recreational Sports:
And by Trainers:
Recommended by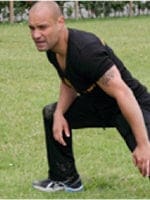 Jeremy de Visser
Personal Trainer
My name is Jeremy de Visser and I have my own sports business. I have 13 years experience in the giving of training in various sports and in personal training. I train a broad range of public, including the police force in Amsterdam.

After wearing the Knap'man shirt myself for a while during training, I noticed that the compression zones stimulate the correct posture of the upper body. The back and abdomen muscles are perfectly supported . For my clients, the correct posture of the upper body is of great importance. A big advantage of the Knap'man shirts are the built-in silver ions that ensure that the shirt is odour-free, even after physical training.

My clients and I now wear Knap'man shirts during spinning, bodypump, kick and punch, bootcamp and personal training.

After hearing about the compression shorts I was keen to try them out as well. I regularly compete in runs and while wearing the compression shorts I set a new personal record. The shorts are very comfortable and I also wear them when giving spinning classes. Some of my clients use the compression shorts now also and they are glad to report that they have almost no muscle pain after the training.

I am very satisfied with the shirts and shorts and recommend them to all my clients!
Recommended by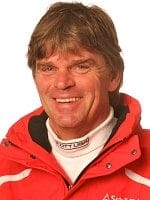 Harry Hageman
Ski instructor, Il Primo Bergen
"As ski instructor, mainly in Holland, I'm very enthousiastic about the Knap'man thermoshirt (Knap'man wool).

The shirt is very comfortable and the back support definitely supports, even for someone who has no complaints in this area. Above all, the shirt keeps you warm, especially the lower back, where skiers often complain about. The length of the shirt is longer than comparable shirts and because of the perfect fit it is ideal for skiers.

I spend many hours on the outdoor ski range giving lessons to skiers of all levels and in Holland this also means under very changeable weather conditions.

Wearing the specially designed Knap'man wintersport shirt was a welcome surprise for me.

Comfortable, warm, supportive, optimal freedom of movement and it looks fantastic. Congratulations Knap'man!"
KNAP'MAN VIDEOS
---
Soccer players have less injuries thanks to Knap'man compression clothing
CUSTOMER SERVICE: +1 (929) 217 - 6718
Monday to Friday from 9AM to 5PM CET
or email us at info@knapman.shop