KNAPMAN ULTIMATE COMFORT BOXERSHORT 3.0



The most comfortable and functional boxershort you would ever wear!
With over 10 years of experience, Knap'man created the most comfortable and functional boxershorts ever made!
Seamless 3D-production
Totally seamless to prevent chafing and irritation, garantues ensures a perfect compressive fit.

Patented compressionzones
The patented Knap'man 'Zoned Compression' technology ensures comfortable and subtile support.

Keep it fresh
Maxclima™️ fabrics ensures exceptional ventilation, optimal moisture regulation and built-in silver ions with anti-bacterial and anti-odour effects.
Innovative, seamless P-Pouch™️
The innovative, seamless pocket on the front of the boxer shorts provides the ultimate comfort for the noble parts: Liberate the private parts, subtle support and gives exeptional ventilation.
Ultimate freedom
The P-pouch™ lifts and supports your private parts with a velvet touch, keeping them clear of the thighs.
Super soft materials
The Ultimate Comfort Boxershort feels soft and pleasant to the skin. Thanks to the fine and light materials, the boxer shorts feel like a second skin.

Perfect Fit
The advanced 3D production technology guarantees a number of technical features, which ensures the ultimate comfort of wear and a perfect fit.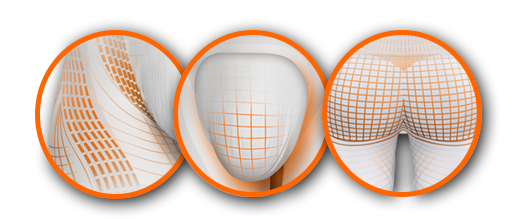 CUSTOMER SERVICE: +1 (929) 217 - 6718
Monday to Friday from 9AM to 5PM CET
or email us at info@knapman.shop